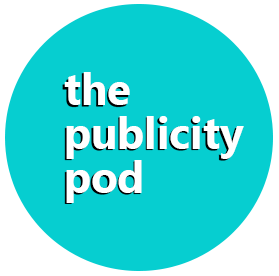 About
The Publicity Pod does publicity and marketing for independent theatre artists and arts organizations, at affordable rates. For more than three years, Jennifer ran the Publicity department at STAF (Small Theatre Administrative Facility). When STAF restructured (to become producer training program Generator), Jennifer decided to leverage her unique skills, enthusiasm, and perspective to create The Publicity Pod.
Jennifer Radford, Publicist, works on both sides of the artistic street: Administrator and Artist
She's been a publicist, a general manager, an artistic director, a grants administrator, and an artist manager on the Admin side of things.
As an artist, she's a film and theatre actor, theatre director, visual artist, photography model, web designer, graphic designer, and writer. Also she sings, but that's just for fun.
Jennifer holds three degrees from Queen's University: B.A.H. in Drama (Acting, Directing & Playwriting), a B.Ed. in Drama and English, and an M.Ed. (Thesis) in Curriculum and Design for Arts Education.
In her spare time, she reads a lot, tries to grow plants, rescues dogs and cats, builds vintage bicycles and is a past member of the Board of Directors at Bikesauce, a DIY bike repair space and community hub.