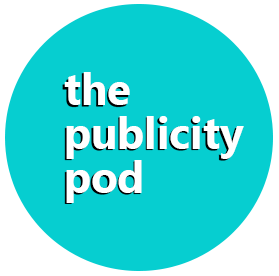 Orson Welles/Shylock at Montreal Fringe 2017
The SHYLOCK PROJECT
& The St-Ambroise Montréal FRINGE Festival present
ORSON WELLES/SHYLOCK
Orson Welles: Genius, Joke, Badass, Bastard.
ORSON WELLES/SHYLOCK — billed as a "docu-fantasy radio play"— tells the unbelievable and mostly true story of Welles's many attempts to play Shakespeare's Shylock … and the haunting and heartbreaking ways his life overlapped with the iconic character just out of his reach. Syracuse-based theatre company The Shylock Project presents the Toronto Fringe Hit ORSON WELLES/SHYLOCK by Matt Chiorini at Black Theater Workshop from June 8-18 as part of the 2017 St-Ambroise Montréal FRINGE Festival. Tickets are available via montrealfringe.ca, by phone at 514.849.FEST, or at the door.
Featuring three male actors (including Chiorini himself) — each playing Welles at a particular stage of his life — and one female actor playing Welles' mother, wives, and longtime mistress/collaborator Oja Kodar, the production is an actors' playground of comedy and tragedy, fact and fantasy. The four performers bring to life the characters (real and imaginary) in Welles' world as the play leaps decades and locations in the way only radio can. Highly theatrical in its staging, use of sound, movement, and projection, ORSON WELLES/SHYLOCK is a celebration of a remarkable (and remarkably frustrating) maverick genius who fought and paid the price for his uncompromising artistic vision.

5N's (out of 5)! "Thunderous applause … was well-deserved"~ NOW Magazine
"Endlessly entertaining, [it takes you] on a roller-coaster ride through time, space, and
the mind of Orson Welles…a tour de force of writerly imagination and performance"
~ Carol Chillington Rutter, Professor of Shakespeare and Performance Studies, University of Warwick
"ORSON WELLES/SHYLOCK will leave you satisfied, sad, and a little breathless"
~ Todd Olson, Executive Director, Columbia Festival of the Arts
The Shylock Project is a theatre company formed in 2014 in Syracuse, New York.  Created to perform Orson Welles/Shylock at a month-long Merchant of Venice conference in Italy celebrating the 500th anniversary of the founding of the Venetian Jewish Ghetto, the company has since wowed audiences in Toronto at the 2016 Toronto Fringe Festival, in New York at the Redhouse Arts Center, Le Moyne College, Palace Theatre and Franklin Stage Company and in Maryland at the Columbia Festival of the Arts. The Shylock Project has been featured in several articles on Wellesnet.com, the international Orson Welles web resource. Keep up to date with all the company activities at www.orsonwellesshylock.com or on Facebook at www.facebook.com/orsonwellesshylock
Show information for ORSON WELLES/SHYLOCK:
Venue:  Black Theater Workshop – 3680 Rue Jeanne-Mance, Montréal (Map) – Venue 8
Performances:
Thu June 8 @ 18:00 (6pm)
Sat June 10 @ 19:00 (7pm)
Sun June 11 @ 17:00 (5pm)
Mon June 12 @ 23:00 (11pm)
Wed June 14 @ 21:30 (9:30pm)
Thu June 15 @ 23:00 (11pm)
Sun June 18 @ 17:00 (5pm)
*Please note there is absolutely no latecomer seating. Running time is 70 Minutes
Tickets:
$10 adults / $8 seniors (Door sales are cash only), in advance online or via telephone.
Tickets available via montrealfringe.ca, or by phone at 514.849.FEST