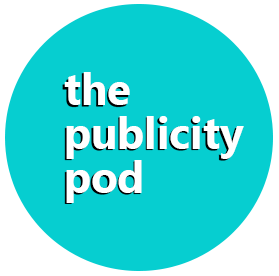 Port Authority
"Maybe there isn't a soul for every person in the world.
Maybe there's just two. One for people who go with the flow,
and one for all the people who fight."
Fly on the Wall Theatre proudly presents the Toronto Premiere of PORT AUTHORITY by award winning Irish Playwright, Conor McPherson. Described by the Irish Times as "an act of pure theatre…totally absorbing, often hilarious and, at times, heart-wrenchingly moving," PORT AUTHORITY plays March 1-13 in the intimate settings of the Historic Campbell House Museum in downtown Toronto. Tickets are available via portauthority.brownpapertickets.com. Seating is very limited.
Three men: one young, one middle-aged, one old.  Three ordinary lives marked by sudden change. Three interwoven stories of love and of missed opportunities.  PORT AUTHORITY is a humorous, moving and deeply humane portrait of three generations of Irish men struggling to understand the meaning of lost love—and their own part in losing it.
"Overwhelmingly poignant…desolate, searing eloquence…McPherson rivetingly shows how the past is in all our presents."   ~Evening Standard
Directed by Fly on the Wall's Co-Artistic Producer, Rod Ceballos (Now Magazine Outstanding Director/2013 Toronto Fringe), PORT AUTHORITY  features Anthony MacMahon (Spoon River, Soulpepper; This Lime Tree Bower, Cart/Horse; Graduate of the Soulpepper Academy), David Mackett (The Merry Wives of Windsor, Shakespeare BASH'd; Arcadia, Citadel Theatre, Now Magazine Outstanding Performance/2013 Toronto Fringe), and Patrick Monaghan (The Elephant Man, Broadway Theatre, London, UK; Harps of God, Newfoundland's Rising Tide Theatre).
"Words are sharp, shiny hooks in the monologues of the Irish playwright Conor McPherson. They attract and snag the attention, snaring it at least until the language stops, and usually well after that."     ~New York Times
More info:   www.flyonthewalltheatre.ca