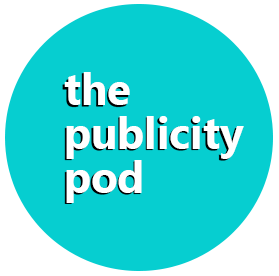 The Trial of Judith K
Thought For Food presents THE TRIAL OF JUDITH K. by Canadian playwright Sally Clark, on stage January 28 – February 14, 2016 at Theatre Passe Muraille Backspace. Tickets are on sale via www.artsboxoffice.ca, 416-504-7529, or at the door.
Imagine finding yourself suddenly under arrest. No warning. No explanation. You have done nothing wrong. Your accusers refuse to tell you your charge. You are released to go about your daily business but this arrest overshadows every part of your life. This is the world of THE TRIAL OF JUDITH K.
A gender-swapped reimagining of Franz Kafka's dystopian novel The Trial, this fast, sexy and surreal dark comedy set in 1980s Vancouver follows Judith, a contemporary businesswoman who finds herself arrested and accused of an unnamed crime. Her nightmare task: to prove herself innocent or face execution…without ever knowing the charges or the evidence against her. Thought for Food approaches THE TRIAL OF JUDITH K. with an unholy enthusiasm that makes this dark and violent story vibrant, full of outlandish characters and absurd situations that keep you laughing even when you know you should be crying.
Starring noted film and stage actress Stephanie Belding (Global TV's Remedy; Showcase's Lost Girl; Zack Snyder's Watchmen) as Judith, THE TRIAL OF JUDITH K. features a host of Canadian film and stage talent in the supporting roles: Dora nominee Toni Ellwand (9 Parts Desire, Seventh Stage Productions; CTV's Flashpoint; Bomb Girls, Muse Entertainment), Patrick Howarth (Avaricious, Theatre Gargantua; Real Estate, Sudbury Theatre Centre; A Christmas Carol, Citadel Theatre), Thought For Food Artistic Director Helen Juvonen (Much Ado About Nothing, Single Thread Theatre Co.; The Memo, Thought For Food; Beauty and the Beast, Sudbury Theatre Centre), Dora nominee Andrew Knowlton (Twelfth Night, Classical Theatre Project; Soldiers of Song, Artists in Motion; As You Like It, Humber River Shakespeare), Scott McCulloch (The Things We Do For Love, Odyssey Theatre; The Dreamer Examines His Pillow, JR Theatre; The Belle of Winnipeg, Keystone Theatre), and Cara Pantalone (Freezing, The Gladstone Ottawa; The Memo, Thought For Food; God of Carnage, Stephenville Theatre Festival).
Directed by Tyler Seguin (The Cousins of Corsica, winner of the Audience Choice Award at SpringWorks Festival; Yarn, SummerWorks; The Memo, Thought For Food), supported by Assistant Director & Stage Manager Tamara Vuckovic (Little Death, The Theatre Centre; The Melancholy Play, The Empty Room; Moment, ARC), THE TRIAL OF JUDITH K. features set design by graphic designer and artist David Poholko (CBC Edmonton; Ontario Science Centre; designer of the MEC logo), lighting design by Jareth Li (Sudbury Theatre Centre; Red One Collective; Stratford Festival), costume design by Miranda Vanlogerenberg (Sudbury Theatre Centre; Drayton Entertainment; Thought for Food), sound design by Alex Eddington (SummerWorks; PK Pin-up; Thought For Food), and fight direction by Siobhan Richardson (Soulpepper, Young People's Theatre, The Grand Theatre)
Sally Clark takes Kafka's existential parable and turns it into a searing condemnation of our assumptions about power, privilege and personal freedom. Judith's persecution brings current events to mind — the Sammy Yatim trial, which asks the question: who enforces the enforcers; the mass arrests at the G20 that still cast a shadow over Toronto; or how the treatment of Omar Khadr shows how one person can be singled out for special abuse by the justice system. Meanwhile the recently passed bill C-51 still stands, making it easier than ever for our government to spy on its citizens. We are not as safe as we like to think.
Thought for Food's most recent production was a critical and audience hit. THE MEMO (dissident playwright Václav Havel's masterpiece of absurdism) skewered disturbingly familiar issues in modern corporate culture with a madcap, scathing accuracy that made the production "hilarious and frightening as all good absurdist drama should be" (Christopher Hoile, Stage Door). Critics described it as "a definite must-see!" (The Charlebois Post) and "as freshly funny as it was fifty years ago, and frighteningly just as relevant" (Mooney On Theatre).
Thought For Food Productions is an artist collective whose primary interest is theatre that explores and celebrates the qualities unique to live performance. Overt theatricality, an interest in performer/audience relationships, and an emphasis on spontaneous or random elements, have become the signature qualities of the company's productions. Led by Helen Juvonen and Tyler Seguin, Thought For Food has produced over a dozen shows including tours to Calgary, Edmonton, Vancouver and Victoria. More info: thought4food.ca